Back to search results
ASTON MARTIN DB2/4 - £286,000
1954 Aston Martin DB2/4 Left Hand Drive Manual CoupeRegistration: VL86A (Austrian) 435UYL (UK)Chassis Number: LML/733Engine Number: VB6J/299 This stunning left hand drive DB2/4 was subject to a meticulous complete restoration in 2009. Every aspect of the car was removed and has been re finished to the highest of standards. It forms part of a prominent collection of high end perfect cars we have been tasked to sell in Austria where it may be viewed by prior appointment. The well-documented restoration file show the complete body shell being removed and every aspect of the chassis being brought back to the condition it left the factory in. The exterior has been finished in the original colour scheme of Deep Carriage Green and Beige interior. If you do not fall in love with the looks of this DB2/4 then simply turn the key and the roar of the beautifully W.O. Bentley designed straight 6 will win you over immediately. More recently the well-known and accredited Century Classics have maintained this DB2/4. With as view of entering the Mille Miglia they were given the task of checking and fixing every mechanical aspect of the car, this included:Cylinder head overhaul with fitment of the larger MK3 valves.Complete steering overhaul, including an uprated steering box.Complete brake overhaul with re-lined shoes.New wheel cylinder and re-built master cylinder.All new wheel bearings.Gearbox rebuild including new bearings, oil seals and clutch.Stronger DB4 style wheels fitted with new tyres.Renew Fuel pipes.Complete engine check including sump removal and big end bearings checked. All of the work carried out by Century Classics has made this a potentially Mille Miglia eligible and has an FIVA ID card, which is absolutely necessary for 1000 Miglia S.r.l. entry. Due the extensive maintenance work this DB2/4 must be one of the finest driving Aston's on the road, starting first time, every time, the driving experience truly is sublime. The Aston Martin DB2/4 was launched from Feltham in October 1953 and was offered as a sporting 2+2 hatchback or an open Drophead Coupe. Although similar to the DB2 it replaced, changes included a smaller fuel tank, rear suspension upgrade, wraparound windscreen, larger bumpers, and repositioned headlights. A number of special bodied cars were also produced by Italian coachbuilders Carrozzeria Allemano, Bertone, and Vignale who were commissioned at special request by private clients. David Brown had purchased the Lagonda company a few years earlier, primarily to obtain the W.O.Bentley designed, double overhead camshaft straight six, which he wanted as a replacement for the aging Claude Hill four cylinder unit. He knew success in motorsport would benefit sales, and used the 2.6-litre, six-cylinder unit to power the works DB2s which were campaigned at Le Mans and across Europe throughout the early 1950s. The DB2/4 engine (VB6J) was initially tuned to 125bhp, propelling the car to 120mph and 0-60mph in 11.2 seconds. However, in the summer of 1954, the capacity was increased from 2,580cc to 2,992cc, which raised power to 140bhp at 5,000rpm and reduced the 0-60mph time to 10 seconds dead.Call Richard Biddulph. Mobile ++44 (0) 7967 260673Simone Della Corte Mobile ++44 (0) 7377070943 Si Parla ItalianoUK & Italian sales.Mike Kliebenstein 0049 170 2043831 Deutsch GesprochenGeman, Austrian Swiss & Southern European sales.Jan Kurty 07872 932675 hovori cesky, slovensky, polskyEastern Europe Sales.Vintage & Prestige of Northampton Ltd.richard@vandp.netwww.vandp.netShowroom:2 Ryehill Ct, Lodge Farm Industrial Estate, Northampton NN5 7UAViewings & Visits Strictly by appointment only please. We have on site long term storage for over 200 cars with 24 hour security & covered trailer delivery to customers anywhere in Europe.
58304 Miles
MANUAL
LHD
RefCode: B91B95C4-C6A7-6A69-92BB-64A086947B9A
Other Classic Aston Martin Db2/4 Cars for Sale
The latest classic Aston Martin Db2/4 cars for sale
Sponsored Ad
£155,000
118671
MANUAL
RHD
Refcode: 8A4D1FE2-FC2A-6DE4-8FE6-27E90A4B3867
50 years in current ownership but with a clear service /maintenance history that goes back...
Sponsored Ad
£185,000
64000
MANUAL
RHD
Refcode: 61452004-759C-62D7-AFDE-8E8CC6645E41
1955 Aston Martin DB2/4 Coupe; 1955 Aston Martin DB2/4 finished in Burgundy with contrasti...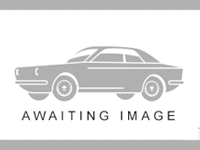 Sponsored Ad
£345,000
139347
MANUAL
RHD
Refcode: 5F651B6E-108E-4202-8D3F-09C6386142A6
A very special Aston Martin DB2/4 Mk2 Tickford Coup. When new, the first owner drove this ...
The latest classic Aston Martin Db2/4 cars for sale