Back to search results
2005 VOLVO V70 - €3,900
Achterbank in delen neerklapbaar, Achterspoiler, Airbag(s) hoofd achter, Airbag(s) hoofd voor, Airbag(s) side voor, Airbag bestuurder, Airbag passagier, Alarm klasse 1(startblokkering), Aluminium interieur afwerking, Anti Blokkeer Systeem, Anti doorSlip Regeling, bi-xenon koplampen, Binnenspiegel automatisch dimmend, Boordcomputer, Brake Assist System, Buitenspiegels elektrisch inklapbaar, Buitenspiegels elektrisch verstel- en verwarmbaar, Centrale deurvergrendeling met afstandsbediening, Cruise control, Dakrails, Electronic climate controle, Elektrische ramen voor en achter, Elektrisch verstelb. bestuurdersstoel met geheugen, Elektronische remkrachtverdeling, Elektronisch Stabiliteits Programma, koplampreiniging, Lederen bekleding, Lederen stuurwiel, Lederen versnellingspook, Lendesteunen (verstelbaar), mistlampen voor, Parkeersensor achter, Regensensor, Sports-Line, Stuurbekrachtiging, Stuurbekrachtiging snelheidsafhankelijk, Stuur verstelbaar, Voorstoelen in hoogte verstelbaar, Voorstoelenverwarmd, In schitterende conditie verkerende Volvo V70 in zeer luxe Summum uitvoering! De uitrusting omvat alle te wensen luxe en opties om 'first class' en volledig in stijl te kunnen reizen. Onder de kap ligt de sterke 5 cilinder diesel motor die bekend staat om zijn sterke karakter en torenhoge betrouwbaarheid. Zoals het een 'kilometervreter' betaamt is ook deze V70 voorzien van een automatische transmissie die uiterst soepel schakelt. De techniek werd over de jaren keurig onderhouden en deze Volvo rijdt en loopt dan ook fantastisch. Zowel het interieur als het exterieur verkeren in een keurige staat en de auto werd overduidelijk door liefhebbers gereden. Prijswijzigingen, druk- en zetfouten voorbehouden. Altijd ruim 500 auto's op voorraad, check de actuele voorraad via www.hofman.nl. Volg ons ook op facebook.com/HofmanLeek. bel ons voor de mogelijkheden voor inkoop, verkoop, stalling, consigantieverkoop, Cars&Coffee Leek elke 2e zaterdag april t/m okt 10.00 tot 13.00 uur
437310 Miles
Automatic
LHD
RefCode: TA1181178
Other Classic Volvo V70 Cars for Sale
Sponsored Ad
1998
£3,995
R AWD
207,000
Automatic
RHD
Refcode: DIY1184229
Reasonable service history, spent quite a bit of money on it, MoT until the end of September, dri...
Sponsored Ad
1999
£7,500
R
95,276
Automatic
RHD
Refcode: DIY1180135
Super rare, fantastic, UK registered, one for the collector, enthusiast and investor, real time w...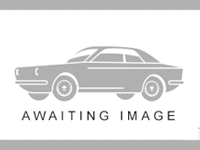 Sponsored Ad
1999
£395
Tdi
181,000
Manual
RHD
Refcode: DIY1175055
Starts, runs, drives well - good engine, been off road for some time, so MoT expired, ABS light o...