Back to search results
1931 ROLLS ROYCE PHANTOM 2 CONTINENTAL DHC - £285,000
1931 Rolls Royce Phantom 2 Continental Three Position DropheadChassis number: 28GXRegistration number: ESJ41928GX is a fabulously stylish drop head with beautiful "cut away" & curvaceous wings, complemented by separate running boards. As well as the aforementioned wings, lovely design features include a louvred bonnet & scuttle, twin rear mounted spare wheels with quarter rear bumpers, & Lucas "Owl Eyes" to the rear.This is a very early Continental being one of only a limited number of Short Chassis GX series (32) our of a total of 281 Short-Chassis Continentals produced. The car started life as a close coupled Hooper touring saloon as specified by the first owner; a Mr George Spencer who made his fortune with the Vedonis underwear line & lived at Lutterworth. (Vedonis being an amalgamation of venus & adonis).The car went though a number of owners prior to falling into disrepair & being found as a bare chassis in 1975. At that time is was purchased by Dr Ryff, a Swiss collector. His intention, well carried out was to create a further cabriolet interpretation of another Phantom 2 completed during the same months of 1931. This was a Park Ward close coupled fixed head coupe, 195GY with park ward body Number 3501.The noted Coachbuilder Tony Robinson took on the project in design & construction, faithfully replicating the striking design with rakish helmet swept wings, footplate running boards & tail mounted trunk with two spare wheels. Prior to mechanical completion the car was sold to another Swiss collector Alexander Baeggli who commissioned Coldwell Engineering to a to concours standard engine rebuild at simply vast expense, along with attending to & rebuilding every single mechanical item on the car.Further work included an overdrive unit being fitted by Marque specialists Ristes of Nottingham. The current owner notes that: "My decision to buy 28GX is fully justified & I have come to terms with the fact that owning a car with new coachwork has considerable advantages - the body feels & performs as a new Phantom 2 would have done in 1930, maybe better". High praise indeed from a man who has some of the finest examples of original coachwork in his collection.This Phantom is one of the best driving & best sorted out of all the Phantoms we have had the pleasure to handle. It is quite petite in stature compared to most Phantom 2's & is light on the steering & easy to place on the road feeling more like a 20/25 then a phahntom.The bill File covering a couple of decades of restoration work is simply to big to photograph in its entirety so we have simply pictured a random selction of the invoices & paperwork. Suffice to say if toataled up at todays money around £450k has been spent upon the car. Some old bills come with the car dating back to an invoice for the car when used from Jack Barclays in 1936.A full set of small tools is located in a fold down tray in the boot space. The roof mechanism is easy to operate & can be folded down by a single person with ease. The green paintwork is in perfect order thoughout as is the green hides to the seating surfaces. A beige mohair top in as new condition is fitted to the roof. Twin trumpet horns emerge from the front & a red coachline completes the ensemble.Without doubt one of the best proportioned & best condition Phantoms we have handled, this car is head & shoulders above most given the vast expenditure lavished upon it. A test drive will quickly convince you that this is how a Phantom ought to be & indeed how they drove when they were new; the overdrive unit giving the possibility of really high speed touring befitting the monniker Continental.The car has under the current onwership been maintained by Specialist Mr Jonathan Wood for whom recent bills are on file.Call Richard Biddulph. Mobile ++44 (0) 7967 260673UK salesSimone Della Corte Mobile ++44 (0) 7377070943 Si Parla ItalianoUK & Italian sales.Mike Kliebenstein 0049 170 2043831 Deutsch GesprochenGeman, Austrian Swiss & Southern European sales.Jan Kurty 07872 932675 hovori cesky, slovensky, polskyEastern Europe Sales.Vintage & Prestige of Northampton Ltd.richard@vandp.netwww.vandp.netShowroom:2 Ryehill Ct, Lodge Farm Industrial Estate, Northampton NN5 7UAService & Trim:Unit 29, Globe Industrial Estate. Grays Essex, RM176STViewings & Visits Strictly by appointment only please. We have on site long term storage for over 200 cars with 24 hour security & covered trailer delivery to customers anywhere in Europe.
8884 Miles
MANUAL
RHD
RefCode: AETV34095122
Other Classic Rolls Royce Phantom 2 Continental Cars for Sale
The latest classic Rolls Royce Phantom 2 Continental cars for sale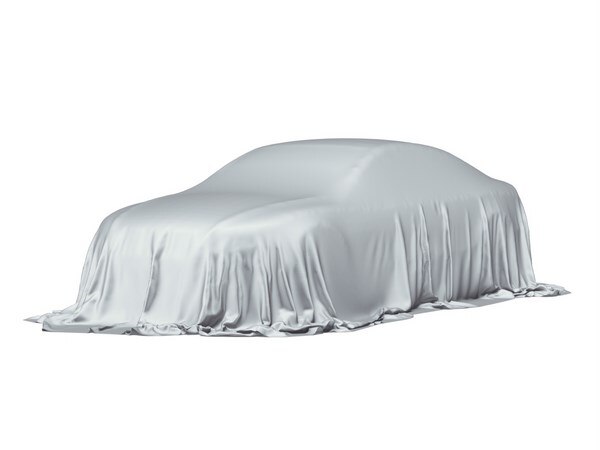 Sponsored Ad
1933
£158,000
82000
MANUAL
RHD
Refcode: AETV98305993
1933 Rolls Royce Phantom 2 Continental.Chassis number: 7MWRegistration number: VV2142First...
The latest classic Rolls Royce Phantom 2 Continental cars for sale