Back to search results
1967 MERCEDES-BENZ 250 - £59,750
Mercedes Benz 250 SEB Coupe OMU 233E First registered 01 04 1967. Finished in two tone Light Beige with a Havana brown roof and Brazil Leather interior. 01 04 1967 to 14 08 1971 (1) Owned from new by the Chairman of Mercedes Benz ( UK ) and was the 1967 Motor Show car. The car was used by the Chairman until eventually sold via Sundridge Park Motors on 14 08 1971. 14 08 1971 to 11 07 1988 (2) The car was purchased from Sundridge Park Motors by Colonel John M S Hart who kept the car until 11 07 1988 with the mileage at 84,000 11 07 1988 to 24 02 16 (3) The car was purchased by the 3rd owner on 11 07 1988 and put into his wife's name ( Diana Victoria Johnson ) and then transferred into the 3rd owners name (Brian Johnson) on 20 11 2011 The car comes with a large history file with Invoices for all work carried out and MOT's dating back to 1971. When the bought the car it was decided to restore the bodywork and used all new Mercedes panels having stripped the car totally. This was done around 1990 and the body is still in perfect condition having been little used since. Lots of money has been spent on the car and all invoices and photographs of the restoration come with the car. In February 2016 the car was bought by the current vendor to add to his private collection of classic and vintage cars. In his ownership the leather interior, carpets and roof lining have been renewed and now offered for sale in an effort to reduce the size of his collection. The current mileage is 90,006 and is guaranteed accurate.
0 Miles
N/A
Other
RefCode: TA1163076
Other Classic Mercedes Benz 250 Cars for Sale
Sponsored Ad
1967
£60,000
SL PAGODA
88,000
Automatic
RHD
Refcode: DIY1161159
Stunning, Australian import, extremely attractive and desirable colour combination, very original...
Sponsored Ad
2017
£24,990
C D 4Matic AMG Line Premium Plus
29,000
Automatic
RHD
Refcode: TA1167967
Mercedes 250 C D 4MATIC AMG LINE PREMIUM PLUS
Sponsored Ad
1966
£90,000
50,011
Automatic
RHD
Refcode: TA1067618
Mercedes Benz 250 Se Coupe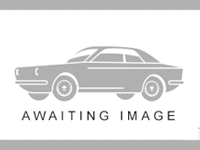 Sponsored Ad
1967
£79,950
SL
0
N/A
RHD
Refcode: TA1166124
98000.00 1967 Mercedes-Benz 250sl, automatic, LHD. Almost completed, just had a major overhaul me...
Sponsored Ad
1967
€128,500
SE
58,101
Automatic
LHD
Refcode: TA1165789
The beautiful factory supplied Mercedes Benz 250SE convertible is one of only 937 built between 1...
Sponsored Ad
1968
€109,950
SE
95,129
Manual
LHD
Refcode: TA1165788
Wonderful 1968 Mercedes Benz 250 SE convertible. This original European car is a factory produced...
Sponsored Ad
1972
£12,995
71,000
Automatic
RHD
Refcode: TA1154578
1972 MERCEDES 250 AUTO The most desirable 6 cylinder model. Finished in Mercedes Classic White wi...
Sponsored Ad
1967
€61,950
SE
2,236
Automatic
LHD
Refcode: TA1150661
This very nice Mercedes Benz 250 SE coupe was originally ordered by Mercedes Benz USA and left th...
Sponsored Ad
1967
£POA
SL PAGODA
0
N/A
RHD
Refcode: TA1132805
1967 Mercedes Benz 250SL Pagoda
Sponsored Ad
1967
£POA
W108 250 S
87,411
Manual
RHD
Refcode: TA1091804
SOLD /// We are always looking for quality stock so please get in contact if you are thinking of ...