Back to search results
LAGONDA 2 LITRE - £190,000
Vintage and prestige are proud to offer this 1931 Lagonda 2-Litre Supercharged Low Chassis Tourer For Sale.Registration: PL 5560Chassis no: OH9795Engine no: 1541Type: 2B . T2Having established its reputation by winning the Moscow - St Petersburg Reliability Trial of 1910 with a 30hp six, Lagonda concentrated mainly on the production of light cars before reverting to sporting and luxury models in the mid-1920s with the introduction of the 14/60. The latter abandoned the firm's traditional in-unit gearbox in favour of a midships-mounted transmission, but of greater technical interest was the engine. Designed by Arthur Davidson, the 2-litre 'four' featured twin camshafts, mounted high in the block, operating inclined valves in hemispherical combustion chambers. Power output of this advanced design was a highly respectable 60bhp. For the 1929 season, a 'low chassis' Speed Model was introduced, featuring revisions to the frame's front end and a higher-compression engine fitted with twin carburettors. The Speed Model had resulted from the factory's Le Mans effort of 1928, when the 2-Litre driven by Andre D'Erlanger and Douglas Hawkes had finished 11th overall in the 24-Hour endurance classic. A classic example of racing improving the breed, the 'low chassis' 2-litre possessed markedly superior handling characteristics courtesy of its lower centre of gravity. For all its virtues, Davidson's engine was limited by its tortuous induction tracts and in 1930 a supercharged version was introduced to overcome this deficiency. The 'blower' was mounted vertically in front of the engine, which was fitted with a stronger crankshaft, while a 3-litre rear axle beefed up the transmission. A Powerplus supercharger was specified at first, but most 'blown' 2-litres came with a Cozette. Thus equipped, a 'low chassis' 2-litre was capable of up to 90mph. PL 5560 is in our showroom ready for viewing and offered in excellent all matching numbers condition. Mechanically the engine is a work of art, and after a fastidious restoration just by listening you can tell that the quality of craftsmanship has been to the highest of levels.Appearance wise the engine bay is a clean as the body and interior. Inside she is trimmed in maroon leather which beautifully contrasts the black exterior. The rear seats are latched at the top which conceals a full array of side screens allowing for wet weather motoring without a soaked right arm and disgruntled passengers.A VSCC certificate is also provided showing that this model has not been modified in any way other than practical hazard lights allowing this to pass the German TUV test.A gallery of large high-resolution pictures may be viewed at http://www.vandp.net Office 01375 379719Richard Biddulph 07967 260673Christoff Cowens 07772188037We accept Credit/Debit Cards.Part Exchange welcome.Weekend & evening viewings OK.Viewings by appointment :
17000 Miles
MANUAL
RHD
RefCode: 92BE9945-6708-6DBF-B428-6295804B0B60
Other Classic Lagonda 2 Litre Cars for Sale
The latest classic Lagonda 2 Litre cars for sale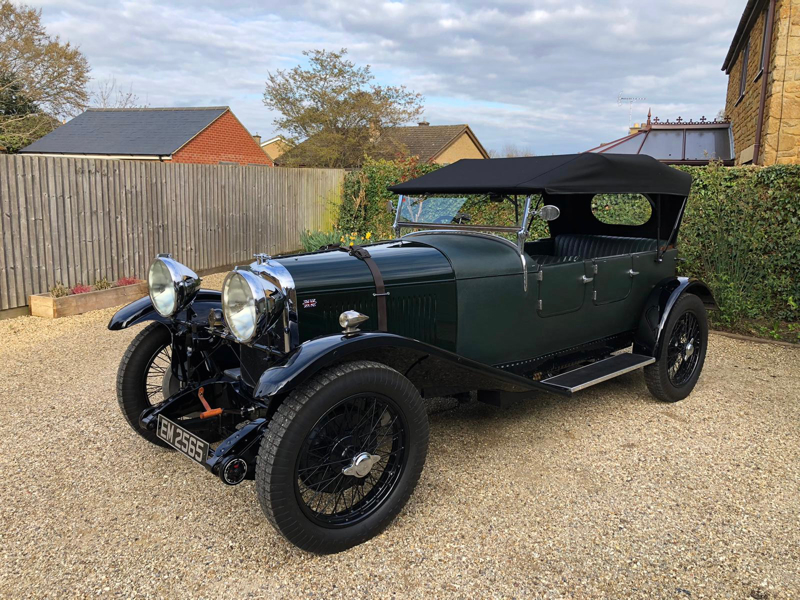 Sponsored Ad
1930
£85,000
0
N/A
RHD
Refcode: 320365
EM2565, chassis Number 9355, list of every owner from new to present, was given the fullest poss...
The latest classic Lagonda 2 Litre cars for sale