Classic Triumph Parts for Sale
Page 1 of 1
Sponsored Ad
£500
4 ORIGINAL ALLOY WHEELS FOR DOLOMITE SPRINT IN GOOD CONDITION, PLUS 4 GOODYEAR GRAND PRIX S70 175...
Sponsored Ad
£12
Price reduction: Windscreen to bulkhead rubber seal (Stanpart No. 650130) for TR4 and early Spitf...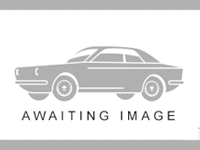 Sponsored Ad
£POA
Triumph stag breaking written off car has hard rear damage original engine manual overdrive canno...
Sponsored Ad
£POA
1 pair of cylinder heads for triumph stag 5.550 thick all good for rebuild good threads cam caps ...
Sponsored Ad
£2,995
A perfect project car that has been partly completed. The chassis has been stripped, powder coate...
Sponsored Ad
£POA
Breaking triumph Stags 1972 and 1976 both written off by insurance companies both have running or...
Sponsored Ad
£10
Three triumph steel wheel trim chrome /black used in good condition
Sponsored Ad
£25
This Triumph Original Factory Spare Parts Catalogue is the ring binder hardback type and covers t...
Sponsored Ad
£55
Much now gone, so a bargain price for remaining spares and manuals. Still have the unused bronze ...
Sponsored Ad
£POA
Just started restoration of Triumph 2.0 lt 1971 vitesse so I need full interior, ideal red or bla...
Sponsored Ad
€600
Complete original Triumph 4 wheels Carmona with firestone Supersport Tyres 13 x 6 inch Historic r...
Sponsored Ad
£10
I have for sale Bonnet catches for herald or Spitfite all in good condition chrome good condition...
Sponsored Ad
€2,500
UNIQUE !!!now a little bit dirty, but very nice:TR hardtop with the original signature of TR rall...
Alert me when more ads matching this search are added
Page 1 of 1