Back to search results
Seats - €POA
A pair of original Porsche 356 seats. Good seats to restore. Seats are complete. Biggest choice in REAL Classic Cars in "the Stolze Collection" , with more than 450 in stock, from a project to perfect!
Other Classic Porsche 356 Car Parts for Sale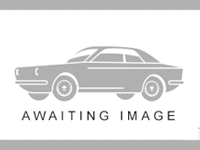 Sponsored Ad
£25
43 porsche post PCGB Club Magazines . 3 from the 1960's 40 from the 1970's and 1980's . Feel free...
Sponsored Ad
€375
Original 6 volt Bosch horns in very good condition. Both horns are working. Price 375 euro + ship...
Sponsored Ad
€1,250
Original Made in Germany NOS Hirschmann antenna with black top, complete with key . Price 1250 eu...