Classic Mini Parts for Sale
Page 1 of 1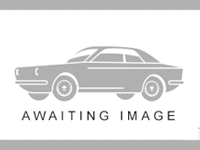 Sponsored Ad
£2,000
1275 cooper s engine in bit all there as far as i know selling for my granddad needs rebuild been...
Sponsored Ad
£6
Genuine NOS Unipart GFE 104 oil filter. Also another with later part number - GFE 479. These fit ...
Sponsored Ad
£60
Rear radius arms rebuilt. Stripped and fully rebuilt with new pin, bearing and bush, correctly re...
Alert me when more ads matching this search are added
Page 1 of 1