Back to search results
1500 mile grey BMW E36 coupe front seats - £300
For sale: - Two excellent condition grey cloth material front seats removed many years ago from my 1996 cosmos black BMW E36 323i coupe. These seats have only covered 1500 miles from new before they were replaced by Scotthall BMW Leeds for new sports seats in the same cloth material in 1996. The seats were then put in to heated storage in my home and have stayed there ever since. These seats are like new as the attached photographs clearly show. Theyre not to be confused with the sub-standard products you can find in scrap yards up and down the country. They are in a superb A1, undamaged state with all levers and mechanisms fully working and no damage at all to the upholstery. These seats are as you would expect from a standard very low mileage car. They are very firm seats as the covered cushioning has hardly had any use at all. They are extremely comfortable indeed. The seats would be stunning in any BMW E36 restoration project or indeed to refresh the interior of any road going E36 vehicle.
Other Classic Bmw E36 Car Parts for Sale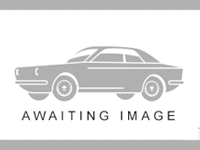 Sponsored Ad
£50
E36 complete headlight left side/passenger.